Book Title:

China's Magical Creatures

Subtitle: (and where to find them)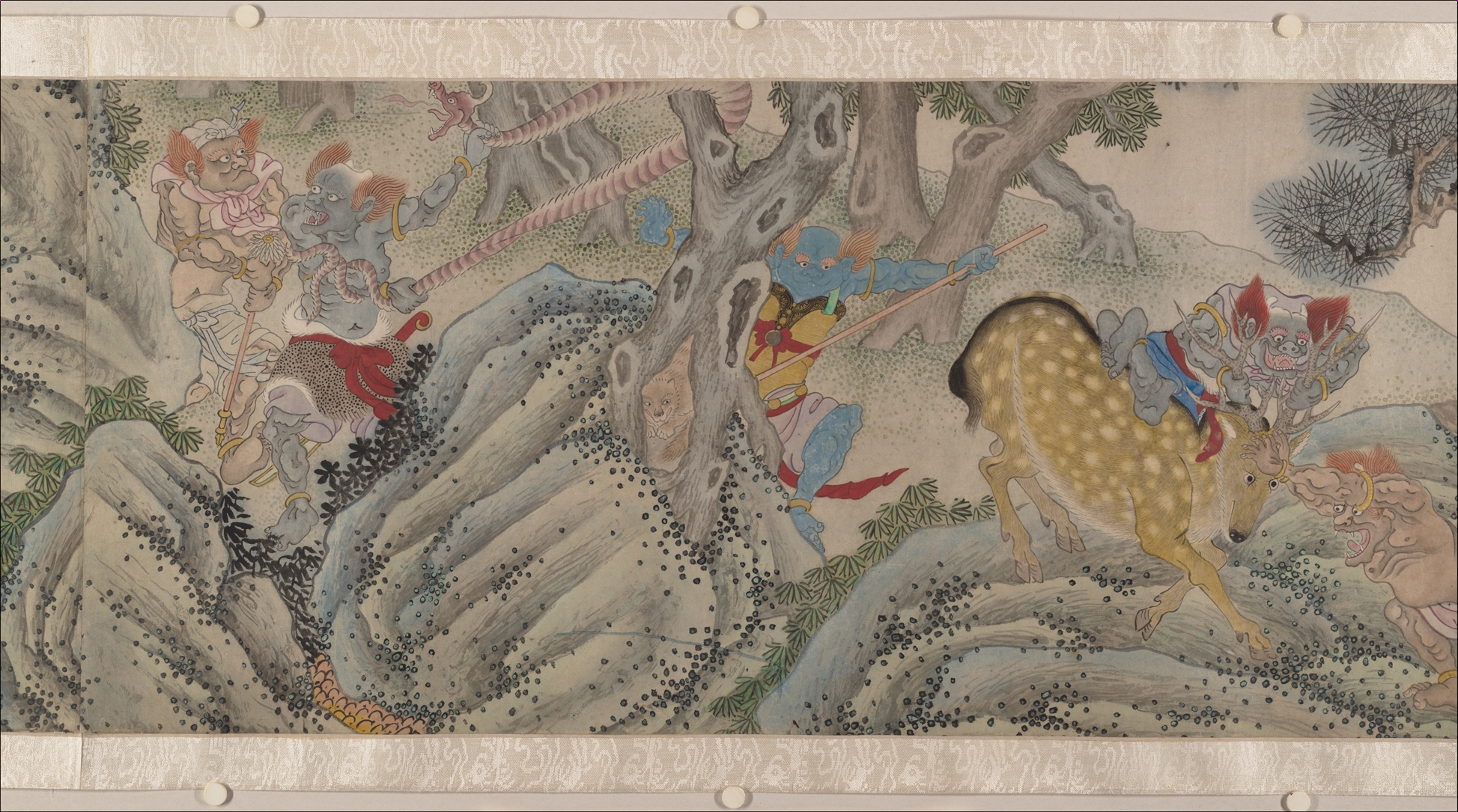 Book Description: A student-authored textbook, exploring beliefs, ideas, and religions of traditional China throughout history.
License:
Creative Commons Attribution NonCommercial ShareAlike
Book Information
Book Description
Based on the course with the same name: A cultural history of the strange in pre-modern China. How did the Chinese people explain the existence of ghosts, demons, immortals, fox spirits, (maybe even unicorns) and many other strange creatures? What do the encounters between humans and these creatures tell us about the pre-modern Chinese worldview? And how much of that tradition is still alive in China now?
License
China's Magical Creatures Copyright © 2022 by Aevyn Barnett; William Maloy; Sabrina Pfeiffer; Ricky Wang; Regina Lau; Rebecca Zipper; Phuc Nguyen; Philip Lee; Patrick McDonald; Patrick Carmody; Nyjah Johnson; Lauren Padko; Kayleigh Durning; Kaitlyn Jannuzzi; Julian Goldman-Brown; Juli Mindlin; Jessica Orofino; Jennifer Cote; Jarrett Azar; Irene Keeney; Inaya Alkhatib; Hunter Sobel; Emily Leitch; Dean Schweinler; Bianca Capozzi; Patrick Carmody; Anna Mirsky; and Amy Attias is licensed under a Creative Commons Attribution-NonCommercial-ShareAlike 4.0 International License, except where otherwise noted.